Education & Training
One of the most important roles our company plays, is that of an educator.
We aim to provide concise, timely and accurate information about blockchain technology and cryptocurrency.
The Blockchain Finance Academy empowers traders and investors through online multimedia training, within a private moderated community.
Our analysts and tutors provide 24/7 instruction, technical analysis and cryptocurrency trading tips.
Research staff aggregate the latest news, whitepapers and industry defining content, providing our academy traders with a serious competitive advantage.
Writers, video editors and animators produce original content that simplifies complex ideas and highlights opportunity. Blockchain Finance online training courses feature industry experts, ex-institutional traders, high value investors and market analysts.
Learn How To Earn
Our agenda is simple – we collect, refine, organize and present actionable data that helps you make better decisions.
Less trial and error … and improved accuracy and predictability through superior information management.
In early 2018, Blockchain Finance will host several offline training events, specific to blockchain technology and cryptocurrency trading. These events are an extension of our online training academy and will feature industry experts, affiliates and corporate partners.
If you would like to participate in these events, or tap into our blockchain stream of consciousness – then join our academy, or contact us directly to discuss our offline events.
BLOCKCHAIN EDUCATION Is Something Different ... No-One Else Does What We Do!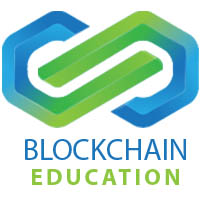 Blockchain Education is the ultimate crypto education platform. It's also 100% unique. we have introduced the #1 Cryptocurrency Training & Trading Community Online.

Our platform reveals Proven, Time-Tested Secrets To Succeed As A Cryptocurrency Trader. We teach our members to increase their Wealth and Build a successful Cryptocurrency Portfolio.

Our talented Team of experienced Traders and anlysts provides consistant support for our members. Futher We expose our members to a special type of insider community where our members has the oppotunity to interact with top professional traders. These individuals have ample experience and a willingness to take you by the hand and show you the way to crypto profit.

First, Blockchain Education is a platform regulated by the Australian Government and the ADCA (Australian Digital Commerce Association). These organizations and several others have met personally with our staff, conducted due diligence and requested a deep level of information that would scare most companies.